Artikelserie i Sermitsiaq (3/6): Mere sne bremser gletsjernes afsmeltning
Ikoniske billeder af Grønlands gletsjere går verden rundt, når klimaforandringerne debatteres. De skrumpende gletsjere er blevet et symbol på de kræfter, vi er oppe imod i en varmere verden. Nu viser overvågningen af to grønlandske gletsjere, at vinterens snemasser påvirker, hvordan isen smelter.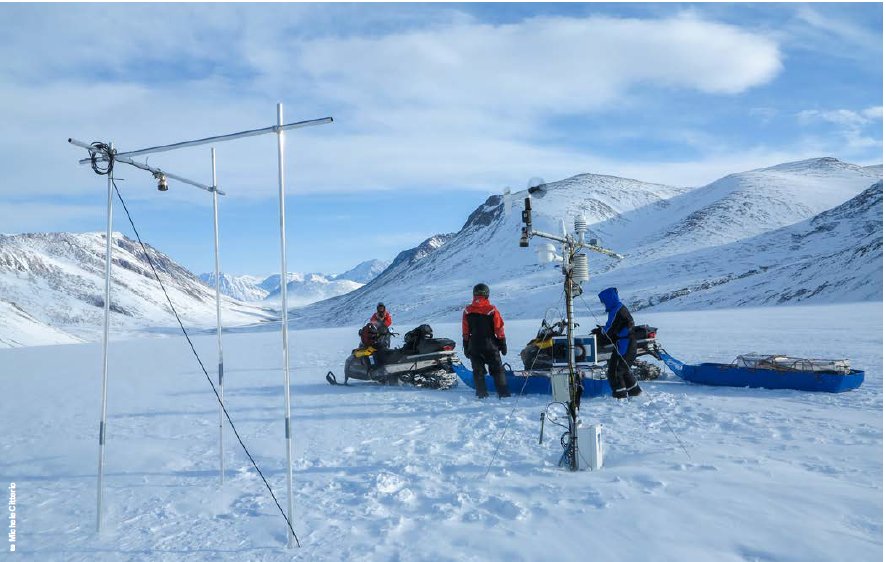 Ny forskning fra GEM-programmet slår fast: Jo mere sne der kommer om vinteren, jo mindre gletsjer-is smelter væk om sommeren. Og billedet er det samme både i det højarktiske Nordøstgrønland og i de lavarktiske områder ved Nuuk. Det har betydning både for de grønlandske fjorde og for vandstandsstigningen i verdenshavene. Målingerne af sne og afsmeltning er foretaget på to gletsjere, der ikke har kontakt til indlandsisen: Qasigiannguit gletsjeren ved Kobbefjord tæt på Nuuk og A. P. Olsen gletsjeren tæt ved Zackenberg i Nordøstgrønland. »Denne type gletsjere dækker et meget mindre område end gletsjere, der er i kontakt med indlandsisen. Men de lokale gletsjere bidrager med op til 20 % af den stigning i havniveauet, som de grønlandske ismasser bidrager med som helhed«, fortæller Signe Hillerup Larsen, der er forsker ved GEUS – De Nationale Geologiske Undersøgelser for Danmark og Grønland.