Killer whales on the Greenland menu – a cause of concern
More and more killer whales search for food along the Greenland east coast, and the local inhabitants now hunt whales that serve both as food for their families and as dog food. Researchers believe, however, that killer whales can have the highest concentrations of pollutants in the Arctic area.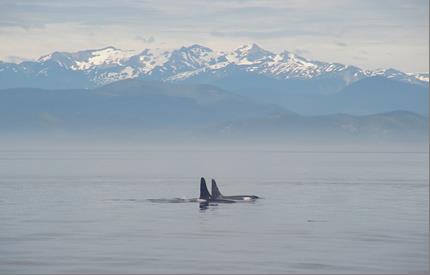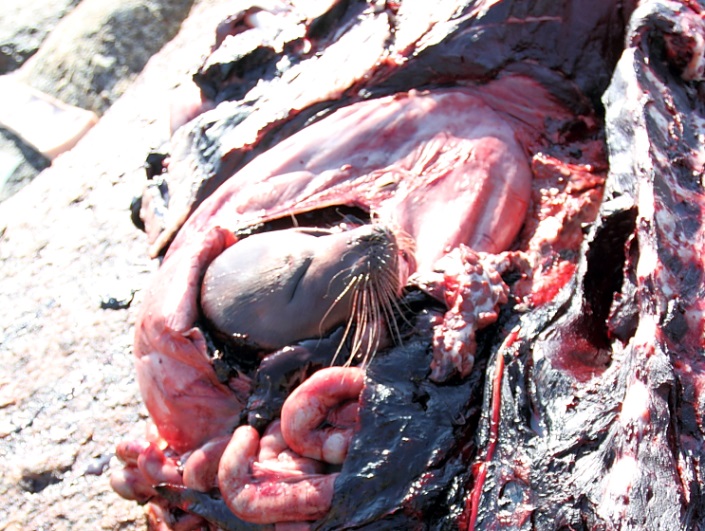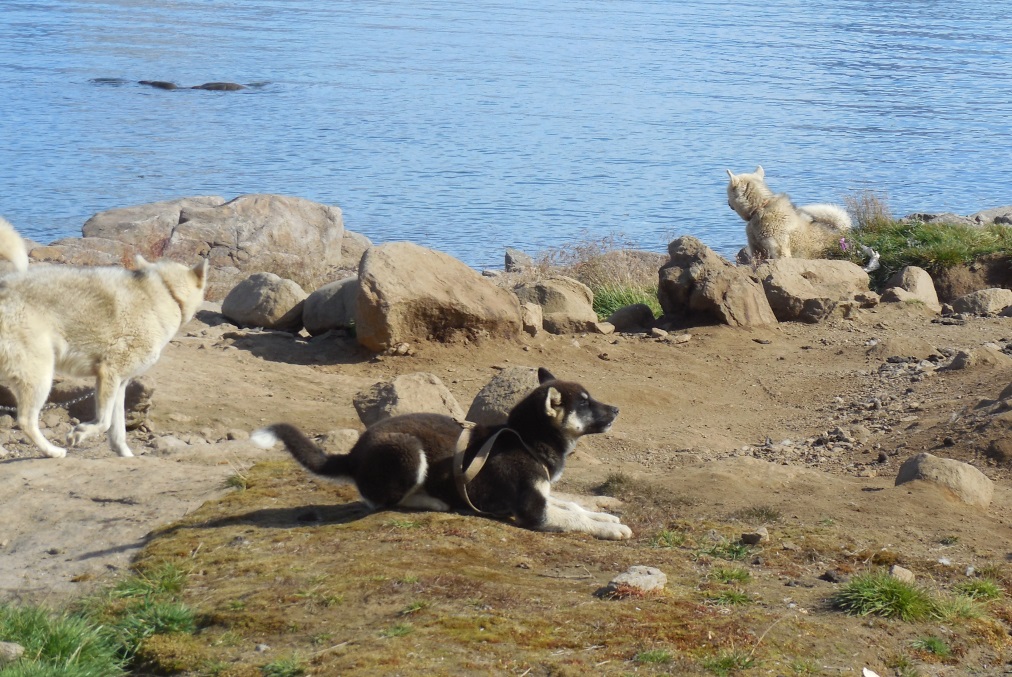 Outside the eastern coast of Greenland the wolves of the sea hunt for food. They have appeared in increasing numbers during the last five years and have now become a prey themselves to the Greenland whalers. Killer whales weigh far more than a polar bear and are therefore an attractive prey that provides plenty of food for both humans and sledge dogs.
However, former investigations have shown that killer whales from the Pacific Ocean have the single-most highest levels of POPs (persistent organic pollutants) of all the investigated species. And new, preliminary results obtained in studies undertaken along the east coast of Greenland show that killer whales, feeding on other marine mammals, contain POPs concentrations ten times higher than polar bears. These pollutants are suspected to cause various diseases, among these cancer, and it seems that the pollutants impact reproduction and the immune defence system as well.
A Danish research team has just visited Tasiilaq in north-east Greenland to investigate why the killer whales have become so filled with pollutants and whether these pollutants are transferred to the local inhabitants and their sledge dogs.
Accumulation of pollutants
Killer whales feast on marine mammals such as seals and other whales. They are part of the upper level of the aquatic food web and pollutants are accumulated at each level of the chain.
Every time a killer whale devours a seal, it takes up all the pollutants accumulated in the seal. A killer whale may become as old as 90 years and will consume many seals and consequently a large dose of pollutants during its long life.
Now, humans having killer whale on their plates and sledge dogs eating whale meat instead of seal or fish have become the last level of the food chain and take up the accumulated pollutants through their diet.
Whalers, doctors and biologists arm in arm
The large-scale cross-scientific research project is under the auspices of Aarhus University's Arctic Research Centre, and the project includes both environmental, biological and human research areas.
"During our stay in Tasiilaq we interviewed 36 individuals with different portions of killer whale on the menu. We questioned them about their life style and diet and sampled blood, urine and exhaled breath, and the samples will be analysed for their content of pollutants, fatty acids, hormones and vitamins. Our aim is to elucidate how POPs impact the human immune system and hormone balance," explains professor and manager of Aarhus University's Centre for Arctic Health & Unit of Cellular and Molecular Toxicology Eva Bonefeld-Jørgensen who heads the medical scientific research work.
Also sledge dogs were sampled and the project offered the unique opportunity to obtain lymphocyte samples from both the local population and the sledge dogs.
Lymphocytes are central cells in our immune defence systems and together with the researchers' knowledge of the local population's diet habits and the dogs' feed, lymphocyte analyses will expectedly contribute to increasing our understanding of the amount of pollutants required to affect the body's immune defence system.
Simultaneously, biologists from Aarhus University have gathered tissue samples from many different killer whales in collaboration with Icelandic and Norwegian colleagues. "We have now got more than one hundred samples and local whalers in Tasiilaq will gather even more samples in the future each time they return with a killer whale on the Greenland east coast. Based on these samples and gut samples from killer whales, sledge dogs and local inhabitants, we will be able to map how the environmental pollutants travel through the food webs," says professor Rune Dietz, Aarhus University, who manages the large-scale comprehensive project.
So far, studies of POPs in killer whales cover only a limited amount of whales, namely eight herring-eating killer whales at the Lofoten Islands and seven whales from the British coasts.
Killer whale as food for humans?
In collaboration with the Greenland Institute of Natural Resources in Nuuk and the Marine Research Institute in Reykjavik, Iceland, the researchers have started mounting satellite transmitters on killer whales with the aim to follow their migration and in this way reveal where they search for food during different times of the year.
"The migration of the killer whales will be related to the levels of pollutants that they contain, and this will allow us to determine whether groups hunting in specific areas are more exposed to pollutants than other groups. We know that genetically similar groups specialise in eating either small fish, sharks or marine mammals," says Rune Dietz. The objective is to include killer whales in the Arctic Monitoring and Assessment Programme (AMAP) and to provide information to the health authorities in Greenland in order to decide whether killer whale is a suitable food item for humans and to determine the biological effects of the expectedly high concentrations of POPs.
The project is funded by Dancea (Danish Environmental Protection Agency), and researchers from University of California, University of Connecticut and Norwegian University of Science and Technology also participate in the project.
Further information:
Professor Rune Dietz, Aarhus University, Arctic Research Centre. E-mail: rdi@bios.au.dk. Tel.: +45 21254035.
Professor Eva Bonefeld-Jørgensen, Aarhus University, Centre for Arctic Health & Unit of Cellular and Molecular Toxicology. E-mail: ebj@ph.au.dk. Tel.: +45 871 68012.